The webs and social media communicational channels are abuzz about Supernatural's upcoming 10th season. With the Supernatural premiere coming up on October 7th (and don't forget to download Alert Me TV on Android or Apple iOS for free to get free mobile alert reminders!), the good folk at the CW have started to roll out the promotional bandwagon which will no doubt stoke that buzz into a raging frenzied fire amongst the series' rabid and adoring fan base.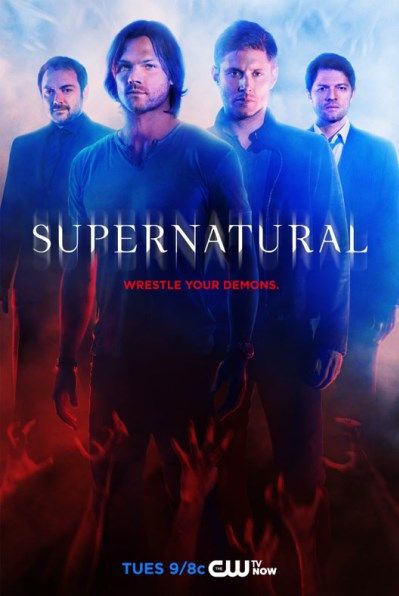 And indeed, the freshly promotional poster, with included advisement to "wrestle your demons," will no doubt both kick the suspense into high gear while sending bloggers and theorists into a flurry of prognostications and theories.
However, as I've been freshly diving into Supernatural myself of late to see what all of the super fuss is about, my take on the poster goes a slightly different course than some, perhaps.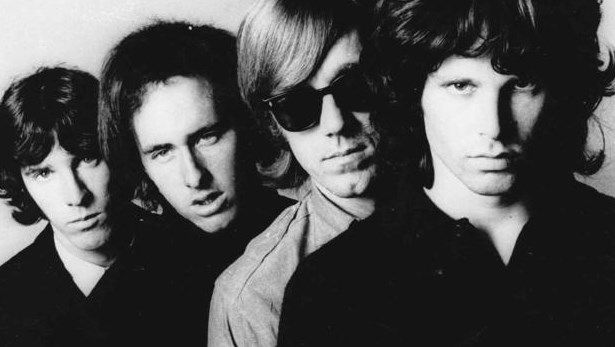 That is to say, I can't help but be reminded of various band's classic publicity shots from back in the day, particularly ones with four very serious young gentlemen glaring or just menacingly looking the way of the camera operator for all the world to see, as though to say, "We have arrived to rock you, and there's not a thing you can do to halt the coming of this new dawn."
And perhaps there's something to this with the way that the Supernatural poster shot is framed? The fellows certainly look serious, and no doubt some undead folk are going to see their due in the upcoming season.
It made me start to think about some of my favorite bands and the way they've influenced me and popular culture at large. As a kid I would stare at music posters at the mall or the walls of my bedroom and think about what my idols were thinking about and doing on the day of the shot. What mood were they in, and how did that influence the works of art that they were in the midst of creating? They had their own demons to wrestle too, in a way, and while the degree of success in defeating said demons may have varied, their influence and legacy, to quote the legendary talent manager Barry Katz, has been undeniable.
Of course, not every band with a publicity shot or two unfurled before the world fits into this category, of course!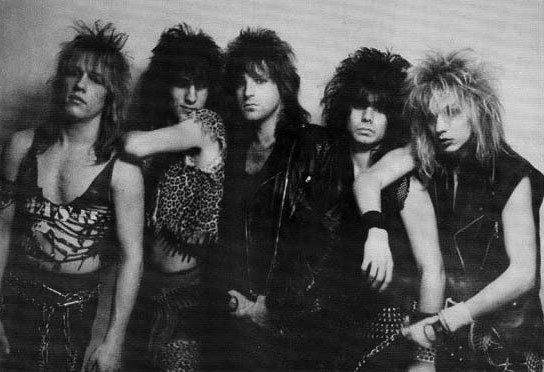 So that begs the question of what band the Supernatural Season 10 promo poster reminds you of? Let us know in the comments. I have no idea that it will be entertaining and interesting for everyone!