"What's the very best television series of all time?"
That's an exceedingly difficult question to answer, of course. To lessen the sting to some extent, I asked a select panel of distinguished TV critics and TV Geek Army contributors what the answer would be given the hypothetical "gun to your head" scenario (which, I'd imagine, is significantly less scary than having a real gun to your head).
The responses are both varied and illuminating, running the gamut from drama to comedy and from old timeey legends to contemporary masterworks.
In total it represents a celebration of the very best of a medium that is often derided and yet clearly produces extraordinary entertainment (along with a goodly batch of schlock) on a consistent basis.
So, to begin, since I asked the question, I'll man/woman/child up and answer it myself: it's...
Mad Men
Yes, we don't have the entirety of the series to judge as yet, but with four seasons and 52 episodes having aired, it is for me the most entertaining and most rewarding television series I've ever had the pleasure of watching. Much of the credit goes to series creator Matthew Weiner (who also played a significant role during the latter seasons of The Sopranos, a series that came thisclose to being my pick) and indirectly to AMC for allowing him to take his superior creative vision where it needed to go.
Mad Men is a meticulously crafted drama that uses an early 1960s New York City setting as a jumping off point to explore issues of identity ("Who is Don Draper?" thrums behind many scenes), gender roles, office politics, and the struggle to find happiness while scrambling for one's place in the world. But above all else it's a deeply absorbing story that takes us on an (at times wrenching) emotional journey and yet, like all great dramas, it knows when to throw in a good laugh to break up the tension.
Now that I've had my say, I'll shut up and let our panel take over.
And then I invite you to let us know what you think! Tell us what your choice is for best TV show of all time, "gun to your head" and all, which should invite some spirited conversations in the comments!
Arrested Development
Amy Amatangelo – Boston Herald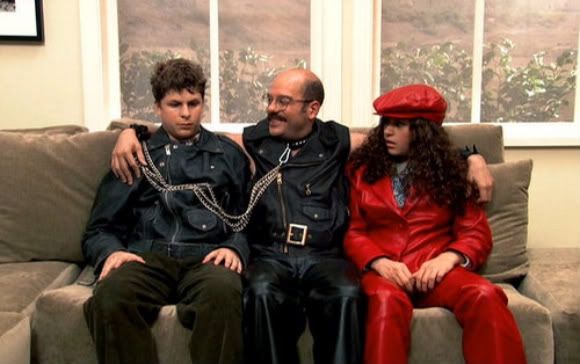 After much stressful deliberation, I'm going to go with Arrested Development. It was an uproarious, well-written, superbly acted, extremely smart comedy. Plus it taught me that there is always money in the banana stand.
Friday Night Lights
Lucas High – TV Geek Army
Friday Night Lights, NBC's critically acclaimed but chronically ignored football drama, is the best television show of all time. Unlike all of the prestigious cable shows – The Sopranos, The Wire, Breaking Bad, The Shield, and so on -- Friday Night Lights managed to be great on network television. The level of difficulty on network TV is much higher than on cable. Friday Night Lights had no cursing, no nudity, no gratuitous violence – just great acting, great writing, great directing, great everything.
More than any other show I've seen, Friday Night Lights made me care deeply about its characters, even when they cycled old favorites out and brought new ones in. Friday Night Lights greatest feat was making a stable, loving marriage interesting to watch. The show has been off the air for nearly a year and I'm still mourning it. Texas Forever!
The Sopranos
Lori Rackl – Chicago Sun-Times
Television doesn't get more compelling than this unflinching look at what it means to be "family," in every sense of the word. If there's a better TV character than the fatally flawed yet relatable anti-hero than Tony Soprano, I've yet to meet him.
Freaks and Geeks
Tara Bennett – TV Geek Army


For someone who loves and respects TV as much as I do, this is the Sophiest of Choices to make. Even with all of the series I've watched, there are some classics I missed or I'm behind on (The Wire, Breaking Bad, Mad Men) or some I just don't get and thus am subjectively out of the loop. Also, do you qualify this as the show that impacted TV the most, or the show that never faltered in quality from beginning to end? I'm going to go with the latter as my arbiter and from there still dither with anxiety because I have a few perfect shows that I've watched from top to bottom.
Sigh, with that I'll commit to Freaks and Geeks. It's one of the most honest, well written, nuanced series ever about growing up. It used a cast that was age appropriate and all uniquely talented and real. I was heartbroken when it was over. Close second, Pushing Daisies. It had a brief, colorful life but it never fell short in its entire run.
Survivor
Andy Dehnart – reality blurred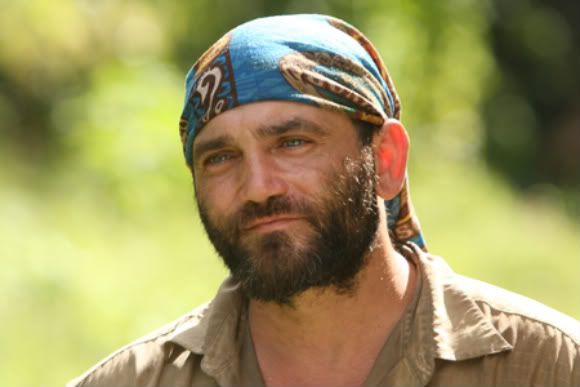 Besides being responsible for kicking off this wave of modern reality TV, it's consistently entertaining. Sure, it's had its misses and some seasons are better than others, but after almost 12 years and 24 seasons, it hasn't started to bore me like so many other shows do as they age.
The Twilight Zone
Mark Curran – TV Geek Army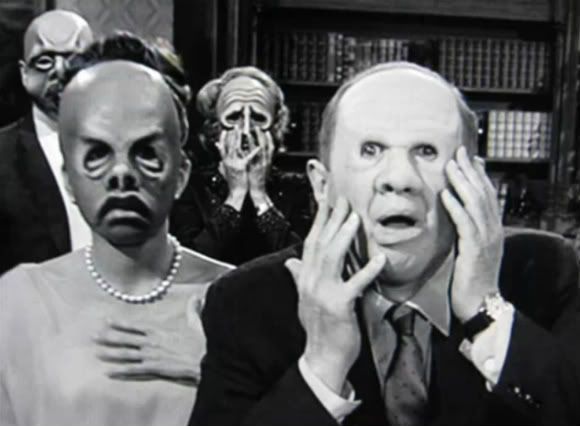 I could choose a new show with unparalleled budgets, top-tier acting, and generations of predecessors whose mistakes have been avoided. But I won't. "You don't know where you're going unless you understand where you've come from," might just be a simple Bob Marley lyric, but that's the attitude I have towards "the best show of all time."
Rod Serling's Twilight Zone is the one show I always knew about as a child, before I actually knew about it, because it had pervaded our culture so deeply. The iconic "doo doo doo doo" naturally complements any unnatural occurrence; the mysteriously knowledgeable narrator – seen only to the audience – guides us safely, and sometimes humorously through a story without question. Countless movies and television shows have drawn inspiration – if not the entire story – from single episodes of Serling's original five seasons, which continues to spawn periodic revivals of the show, a film franchise, and the foundation for our favourite shows now.
The King of TV, Paul Goebel – TV Geek Army
Every other anthology/thriller show that came after it has been compared to it. None of them have ever come close.
It is to anthology series as Johnny Carson is to late night hosts.
Scrubs
MaryAnn Sleasman – TV Geek Army
Scrubs. Hands down. Sure, it got painfully bad there in the end, but for so long before that so much of it was so good.
I will never not stop for Scrubs when I'm aimlessly channel surfing. Doctor Perry Cox is my snark-spiration and the show's seamless blend of hilarious and heartbreaking – often in the course of the same 22-minute episode – is my ultimate television shtick. Personal favorites: Seasons One's "My Old Lady" and season Five's "My Way Home."
Homefront
Rob Owen — Pittsburgh Post-Gazette
Homefront (ABC, 1991-1993) was set just after World War II in a small Ohio town and ran for two seasons chronicling the lives of three families: A wealthy white family that owned the town factory; a middle-class white family (including a young Kyle Chandler as a baseball star) whose members worked at the factory, some as union leaders; and an African-American family who worked as servants to the wealthy family.
Firmly rooted in the Upstairs Downstairs, pre-Downton Abbey tradition, Homefront" was a soap with elements of screwball comedy mixed with scenes of song and dance set against a backdrop of class, race, and social issues. It was the rare show that made almost no story missteps and was canceled much too soon.