The premise of Zombie House Flipping, despite The Walking Dead-inspired name, says something about the soul of the American dream (Zombie House Flipping, as opposed to the American Dream, premieres on the FYI network on Saturday, January 30th, at 10:00/9:00c).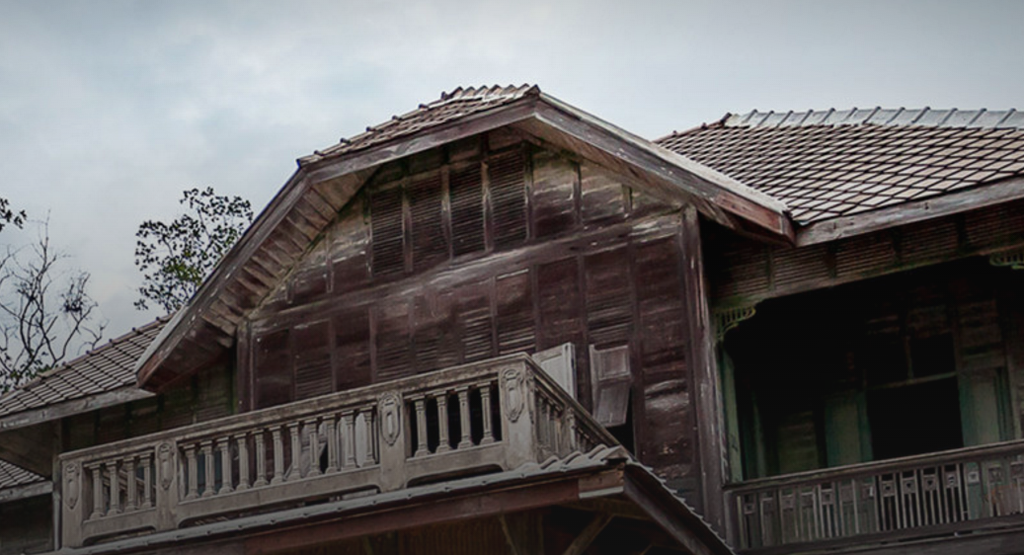 Even in this age of economic anxiety and borderline xenophobia in some political spheres, one of the truly great things about the United States is the ability to find economic opportunities and, well, to exploit them -- with all of the good and bad and "creatively destructive" meanings that come with it.
And that's really what Zombie House Flipping is about. It's a reality show that features a team -- self-described "Robin Hoods of Real Estate -- who find crappy, run down houses (read: zombie houses) in Orlando, renovate them, and then "flip" them for a profit on the price they paid for it. The team is lead by "millennial house flipper" Justin Stamper.
If you're thinking that the premise of Zombie House Flipping sounds familiar, it's because it's derivative of any number of reality shows ranging from HGTV to Bravo to FYI itself. That's not necessarily a bad thing: the key will be for Stamper and crew to provide an engaging experience and for the producers of Zombie House Flipping to execute enough drama around the pitfalls, pratfalls, and challenges in bringing zombie-fied homes back from the brink to keep viewers coming back. Home owners, and especially the DIYers that FYI is no doubt going after, are endlessly fascinated with this kind of stuff, so it has every chance of gaining some traction.
Here's the trailer:
It's pretty standard fare: the team goes into a pretty messed up looking backyard, and the team feigns amazement about just how messed up it actually is. One of them then says, ""Besides the smell, I kind of like this place." Presumably they're set to go in, get to work, and an '80s movie cleanup and fix up montage or two later, the joint will be sparkling and staged to sell like the proverbial hotcakes on the open market.
Two shows in this particular reality TV show sub-genre that I particularly like -- and they are quite different than one another -- are Bravo's Flipping Out and Spike's Catch a Contractor. Flipping Out is really all about the mania, egocentrism, and hilarity that star Jeff Lewis brings to bear. And he's really good at it; the show works because he's a neurotic and demanding boss and colleague that drives the people around bats--t crazy. And even with the contrived nature of reality television, you can tell that his mania ends up driving highly successful home renovation projects. It's entertaining and the show has worked rather well over a long period of time (though more recent seasons haven't been quite as entertaining, to be fair, mainly due to Lewis reeling it in over the years).
Catch a Contractor has a unique spin on the home renovation genre and a unique host (from whence the idea came) in the form of comedian, podcaster, and ace man Adam Carolla. Along with the help of married couple Skip and Alison Bedell, the team helps families who have been ripped off by crappy contractors by performing a "sting operation" of sorts, with a side dose of mild extortion (Carolla and Skip threaten the contractor with a lawsuit, backed up by the show, if the contractor doesn't get his or her -- but really his -- act together and help undue the damage wrought on those that have been swindled). The concept is great, and Carolla thrives by being his typical wiseass self while truly knowing his stuff when it comes to construction (he toiled as a laborer and carpenter for many years before finding his way into entertainment by way, in part, in befriending future late night talk show host Jimmy Kimmel).
But I digress. Zombie House Flipping. Will it live up to the high/low standards of a Flipping Out or a Catch a Contractor? I guess we're just going to have to go ahead and wait and see.