TV Geek Army's Top 12 Favorite Celebrity Apprentice Contestants
(in no particular order!)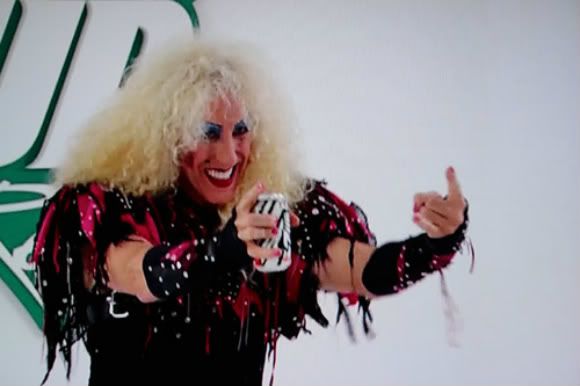 Vincent Pastore – The Sopranos makes you a favorite for life in our book. Hope your back is feeling better after your siesta in Puerto Rico, Vinnie.
Stephen Baldwin – Crazy like a fox. Or crazy like a crazy fox? Crazier than a fox. Yeah, that's it.
Trace Adkins – Has an amazing and unique ability to make us take Celebrity Apprentice and the charities the celebrities are representing seriously.
Sharon Osbourne – Way way way more fun watching the bright and talented Osbourne here than in judging America's Got Talent.
Bret Michaels – Even if you couldn't care less about his long musical career, there is no doubting this guy is an absolute reality television star.
Piers Morgan – By far the most competitive and deadly effective player this game has ever seen. Can you imagine playing ping pong with this dude?
Adam Carolla – We are big fans of the Ace Man over here at TVGA, and therefore must restate as often as possible that his early ouster in Celebrity Apprentice was an injustice, nay, a Travesty of Injustice.
Joan Rivers – It was an absolute marvel to watch this comedy icon out hustle, out energy, and out charm everyone around her on the way to winning her season.
Annie Duke – The pro poker player became an amazing "bad guy" foil to Joan Rivers as they battled to the end.
Mark McGrath / Meat Loaf / Lil Jon – Very enjoyable to watch this unlikely trio hang out (and work effectively together).
Penn Jillette – A refreshing (and huge) breath of fresh and honest air with every word and deed.
Arsenio Hall – Infectiously optimistic. The Celebrity Apprentice was his Coming Back Out Party.